Because isidar and I somehow managed to challenge each other for a Home Practice Gay-Off on Tumblr a while ago... we decided this had to be shared in its integrity somewhere around this forum.
Yup.
Enjoy your daily dose of home practice, everyone!

It all started with these quotes, from
Takagi Manpei
God himself...
by ouranliveaction.
by spain.
Which then turned into this...
by isidar.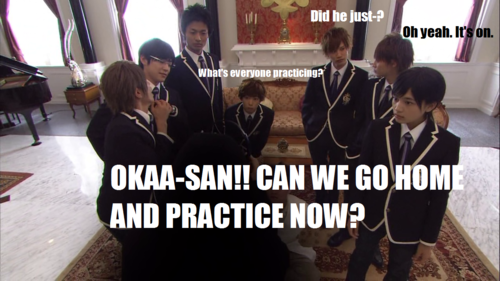 by isidar.
And so, in Hikaru's words, IN WAS ON.
Kyouya started by researching this whole home practice thing...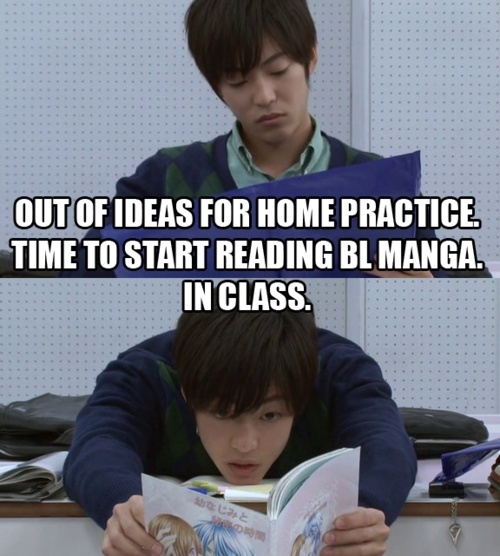 by isidar.
screencap from Fujoshi Kanojo.
After which he came up with two home practice ideas...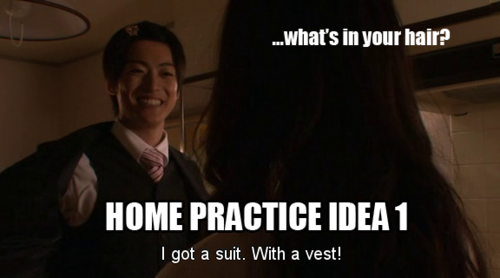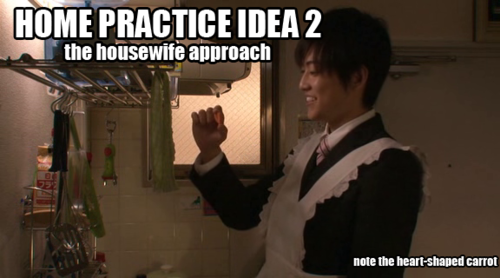 both by isidar.
screencaps from Fujoshi Kanojo.
Eventually though, Kyouya realised the housewife approach was already in use by the other team.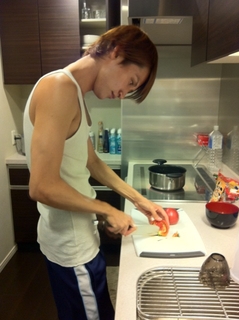 posted by annaraffaella,
here
and
here
, though I obviously claim no credit.
Pressed by all the unquestionable evidence, Kyouya
then admitted his defeat
on the housewife round, after which the Hitachiin team decided to get serious for the suit round...
by annaraffaella.
screencap from Mei-chan no Shitsuji.
And suggest a few more ideas of their own...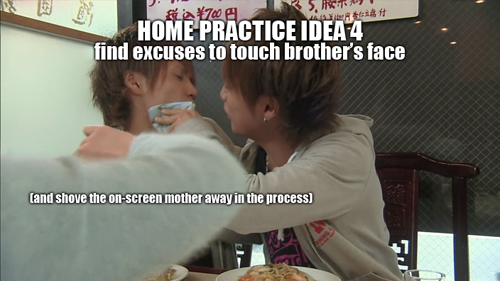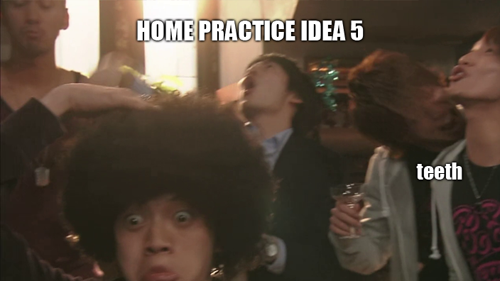 all by annaraffaella.
screencaps from Indigo no Yoru.

NOW PLACE YOUR BETS AND PLEDGE YOUR ALLEGIANCES, EVERYONE, FOR THE GAY-OFF SHALL CONTINUE.
One of these days. When we're feeling inspired. LOL